We help you with innovative products for medical care and wound treatment

Antibiotic-free and with a wide range of effects (antibacterial, anti-inflammatory, antiviral)

Long-lasting protection and easy to use.

Based on the proven human dermatological skin and wound care with MicroSilver BG™.

Antibiotic-free and with a wide range of effects (antibacterial, anti-inflammatory, antiviral)

Long-lasting protection and easy to use.

Basierend auf der beim Menschen bewährten dermatologischen Haut- und Wundpflege mit MicroSilver BG™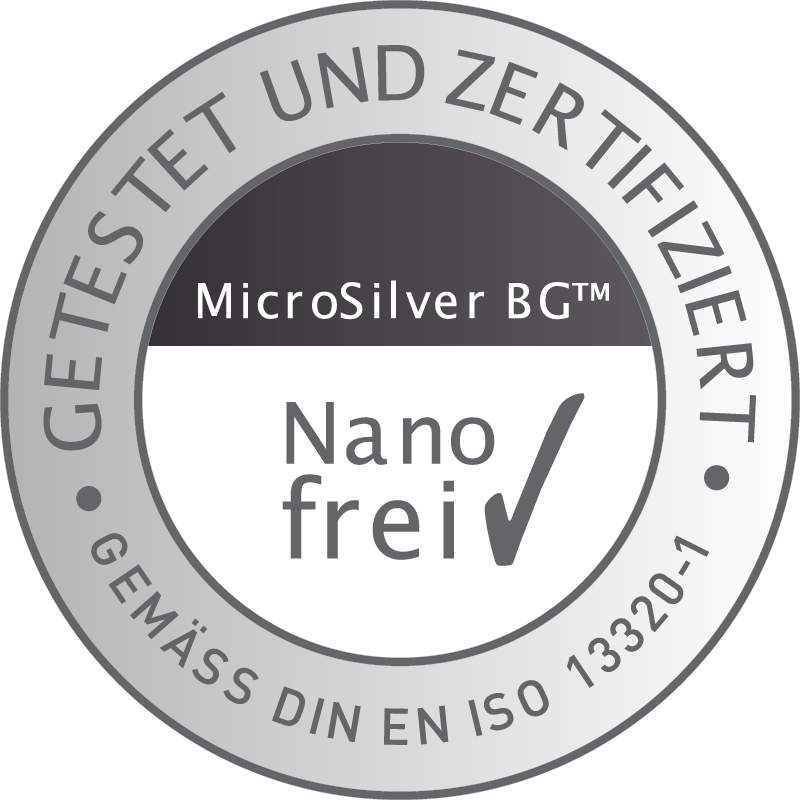 With MicroSilver BG™, valuable plant oils and extracts, zinc, panthenol and other proven, medically tested and low-irritant active ingredients from nature, we develop well-tolerated and effective products for the well-being of your patients. They gently support the skin's natural defences, facilitate treatment, have a lasting effect and offer a real alternative to antibiotics.
VetInnovations products are tested in scientific studies and application observations for their good tolerability and safe efficacy.
Broad spectrum
Silver ions act non-specifically by binding to sulphur compounds and thus inactivate critical protein structures of germs, preventing their growth. As a result, our products help against a broad spectrum of pathogens - including fungi (malassezia) and viruses.
Long and constant
Our products soothe irritated skin, reduce redness and help restore a natural skin appearance while strengthening the skin barrier. This also protects the skin against infestation with unwanted germs.
Local
Unlike the much smaller nanosilver particles, MikroSilver BG™ does not penetrate the skin. The silver ions remain on the skin and in the coat without penetrating into deeper skin areas. They work over a long period of time exactly where they are needed.
Ingredients from nature
Our products are made from natural ingredients. We relied on well-tolerated, vegetable oils and extracts, zinc panthenol and other high-quality active ingredients that make a valuable contribution to regeneration and care. MicroSilver BGTM has a purity level of over 99.9%.
Effective in a targeted way and in combination
Coordinated solutions
With intelligent two-component solutions, we have developed coordinated and well-tolerated care systems that take acute applications and lasting effects into account. This way, you not only help your patients quickly, but also permanently.
Solutions for different applications
Depending on the severity and healing progress, different treatment approaches are required for medical problems. With our product portfolio - which we are constantly expanding - we offer you customised solutions to meet the respective needs of your patients.
Works without
ifs and buts
Harmless principle
Antibiotic-free products make a valuable contribution in the fight against the spread of multi-resistant germs. Broad resistance to antibiotics has already prompted the WHO to speak of the beginning of a post-antibiotic age.
No side effects
Our products are characterised by very good tolerability ("Tested on humans") and are also suitable for allergy sufferers. The oral intake of MicroSilver BG™ is harmless, as the material is quickly disposed of via the gastrointestinal tract.
Works scientifically proven
Tried and tested
All our products are tested for their efficacy and tolerability according to strict criteria in elaborate studies and have convinced in practical application. MicroSilver BG™ is already successfully used in human medicine - in dermatology (acne, neurodermatitis, rosacea, athlete's foot), oral hygiene (toothpaste, mouth spray and rinse) and in the treatment of wounds (diabetes, chronic and acute wound treatment).
Our combination for sustainable dermatological ear care
Contaminated ears cause itching in dogs and cats and eventually lead to persistent infections. Our system of ear rinse for cleaning the ear canal in case of ear infection or for preventive cleaning as well as ear care concentrate to support the treatment of otitis externa combines quickly visible effects with long-lasting care. The irritated skin calms down and its inflammatory status is reduced. Our care system has shown impressive results in studies and is already used by veterinarians worldwide with great success.
Our dermatological skin care system to strengthen the natural skin barrier
Skin prone to eczema often has a damaged skin barrier. This makes it easier for germs to penetrate the skin and cause inflammation. We have therefore developed the Cutis Skin Care System, which reduces unwanted germs, strengthens the skin barrier, reduces redness, prevents inflammation, soothes the skin and normalizes the complexion. It is specially adapted to the needs of dogs and cats and can also be used with sensitive animals prone to allergies.
Our intelligent wound care system for uncomplicated, situation-appropriate care
In recent years, wound healing disorders in small animals have increased immensely. The causes are manifold. Of particular importance are the tense resistance situation of infectious germs and the increase in mixed infections in wounds. MicroSilver BG™ is already successfully used in human medicine to support wound healing. We have used this experience to develop a comprehensive care system for veterinary purposes.
Our convincing answer to all major oral hygiene problems in dogs and cats.
Dental problems are not only cosmetically disturbing and the cause of bad breath, but also a serious health problem. Countless germs cavort in the mouth cavity. They can lead to inflammation of the gums, the gum bed and the periodontium (periodontosis) and, under certain circumstances, can also reach organs such as the heart, liver and kidneys. Dens No.1 is based on mangosteen extract, clove oil and MicroSilver BG™, which is characterised by its high remanence on dental plaque. It remains there for hours and reduces germ growth. Human studies have shown that even after 14 hours, 20-40% of the initially bound silver particles were still bound to the plaque.
Why MircoSilverBG is worth its weight in gold in your practice!
Our products are based on MicroSilver BG™. It is manufactured in Germany in a unique physical process developed by the Fraunhofer-Gesellschaft. The high quality and special suitability for care and wound treatment is defined by: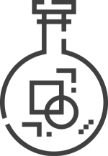 The structure
The patented manufacturing process provides a sponge-like structure. It promotes the unique, long-lasting effect.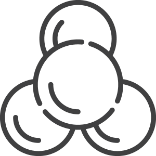 The size
With an average particle size of 10μm, MicroSilver BGTM does not penetrate deeper skin layers and works where it is needed.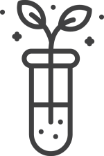 The purity
The basic material is elemental silver with a purity of > 99.9%. So it is a natural product.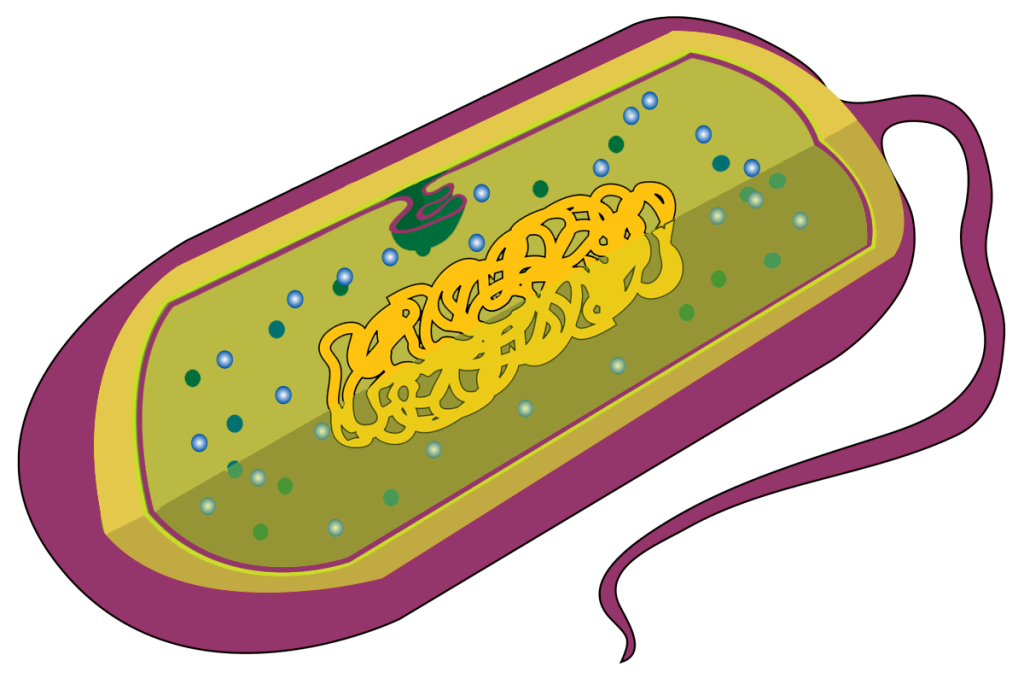 Degradation of life-sustaining
functions through inhibition
of trans-membrane transportproteins
Inactivation of
intracellular enzymes
Damage to bacterial DNA
-> Bacteria cannot replicate
Silver has several mechanisms of action
Silver ions bind to negatively charged areas of proteins. These proteins are essential for the life-sustaining functions of the cells. By inactivating these life-sustaining functions, the metabolism breaks down and the bacterial cells die.