We help you with innovative products for medical care and wound treatment 

Antibiotica-free and with a broad spectrum of action (antibacterial, anti-inflammatory, antiviral).

Long-lasting protection and easy to use.

Based on dermatological skin and wound care proven in humans with MicroSilver BG™.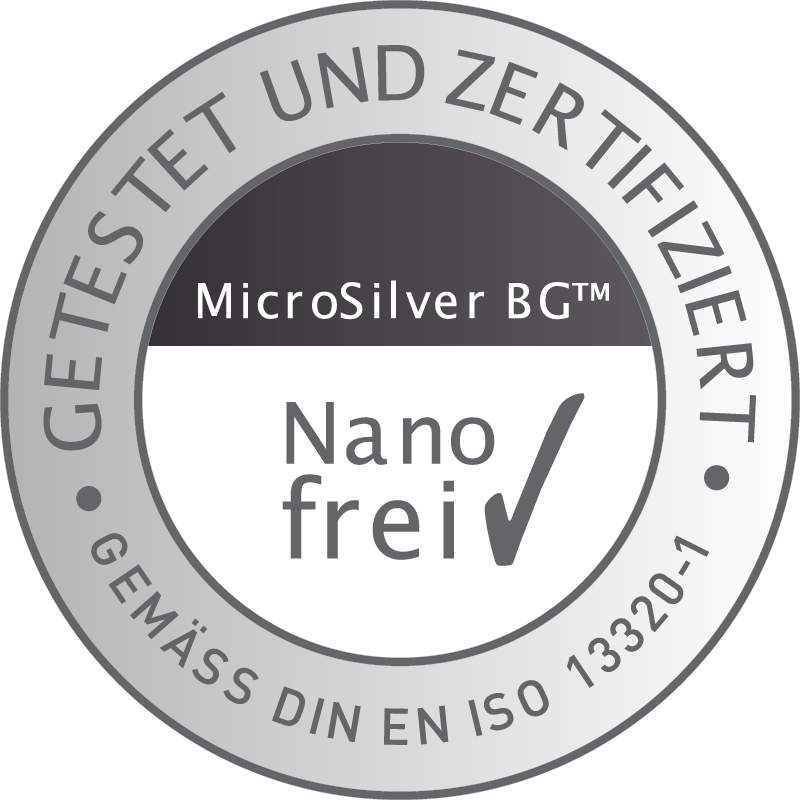 Mit MicroSilver BG™, wertvollen pflanzlichen Ölen und Extrakten, Zink, Panthenol und bewährten, medizinisch erprobten und reizarmen Wirkstoffen aus der Natur entwickeln wir gut verträgliche und wirksame Produkte für das Wohlbefinden Ihrer Patienten. Sie unterstützen auf schonende Weise die natürlichen Abwehrkräfte der Haut, erleichtern die Behandlung, wirken nachhaltig und stellen eine echte Alternative zu Antibiotika dar.
VetInnovations products are tested in scientific studies and application observations for their good tolerability and safe efficacy.
+++ Die nächste Messe ist nach Corona in … +++ Ab dem 30. Mai 2022 neu auf dem Markt: Fellpflege +++
Our combination for sustainable dermatological ear care
Contaminated ears cause itching in dogs and cats and eventually lead to persistent infections. Our system of ear rinse for cleaning the ear canal in case of ear infection or for preventive cleaning as well as ear care concentrate to support the treatment of otitis externa combines quickly visible effects with long-lasting care. The irritated skin calms down and its inflammatory status is reduced. Our care system has shown impressive results in studies and is already used by veterinarians worldwide with great success.
We have compiled detailed information for you in our data sheet.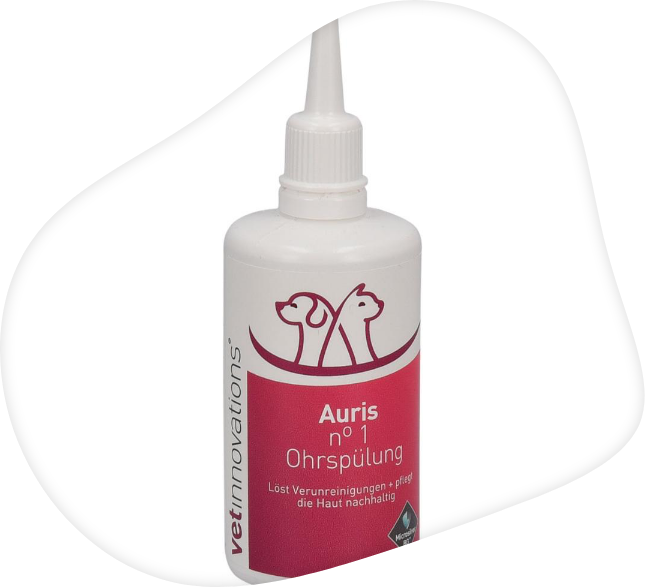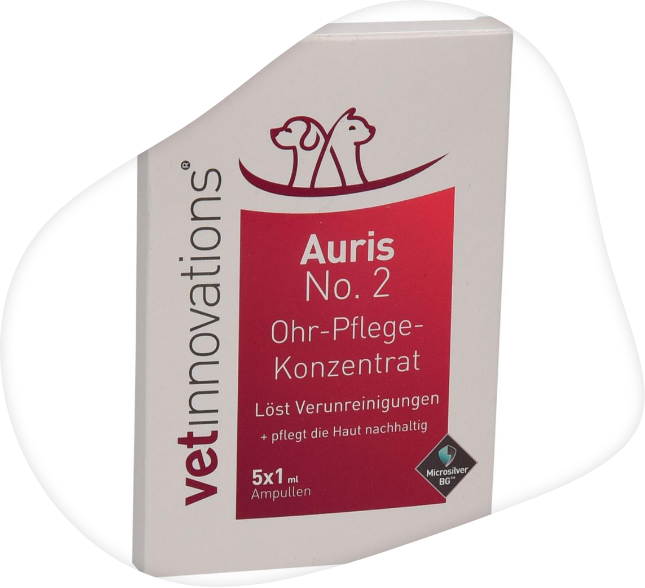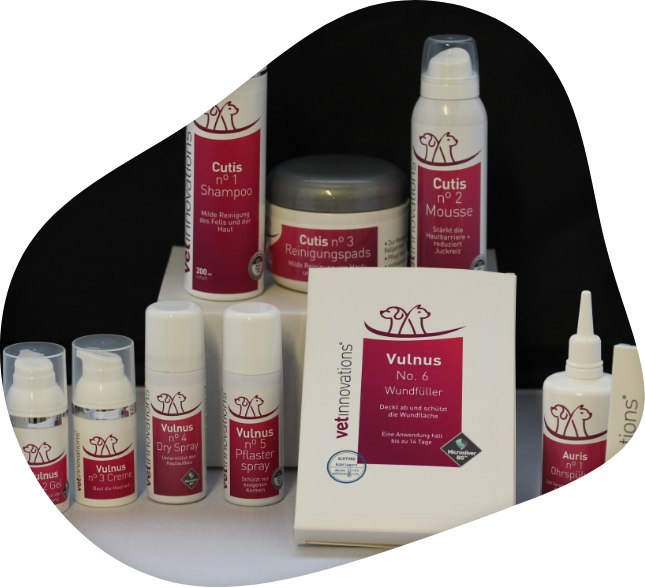 Our dermatological skin care system to strengthen the natural skin barrier
Eczema-prone skin often has a damaged skin barrier. This makes it easier for germs to penetrate the skin and cause inflammation. We have developed the Cutis Skin Care System to reduce unwanted germs, strengthen the skin barrier, reduce redness, prevent inflammation, soothe the skin and normalise skin texture. It is specially adapted to the needs of dogs and cats and can also be used on sensitive and allergy-prone animals.
We have compiled detailed information for you in our data sheet.
Our intelligent wound care system for uncomplicated, situation-appropriate care
In recent years, wound healing disorders in small animals have increased immensely. The causes are manifold. Of particular importance are the tense resistance situation of infectious germs and the increase in mixed infections in wounds. MicroSilver BG™ is already successfully used in human medicine to support wound healing. We have used this experience to develop a comprehensive care system for veterinary purposes.
We have compiled detailed information for you in our data sheet. Our convincing answer to all major oral hygiene problems in dogs and cats.
Dental problems are not only cosmetically disturbing and the cause of bad breath, but also a serious health problem. Countless germs cavort in the mouth cavity. They can lead to inflammation of the gums, the gum bed and the periodontium (periodontosis) and, under certain circumstances, can also reach organs such as the heart, liver and kidneys. Dens No.1 is based on mangosteen extract, clove oil and MicroSilver BG™, which is characterised by its high remanence on dental plaque. It remains there for hours and reduces germ growth. Human studies have shown that even after 14 hours, 20-40% of the initially bound silver particles were still bound to the plaque.
We have compiled detailed information for you in our data sheet.
Why MircoSilverBG is worth its weight in gold in your practice!
Our products are based on MicroSilver BG™. It is manufactured in Germany in a unique physical process developed by the Fraunhofer-Gesellschaft. The high quality and special suitability for care and wound treatment is defined by: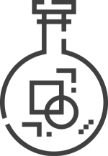 The structure
The patented manufacturing process provides a sponge-like structure. It promotes the unique, long-lasting effect.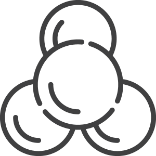 The size
With an average particle size of 10μm, MikroSilver BG™ does not penetrate into deeper skin layers and unfolds its effect where it is needed.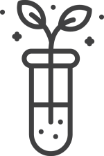 The purity
The basic material is elemental silver with a purity of > 99.97 %. It is therefore a natural product.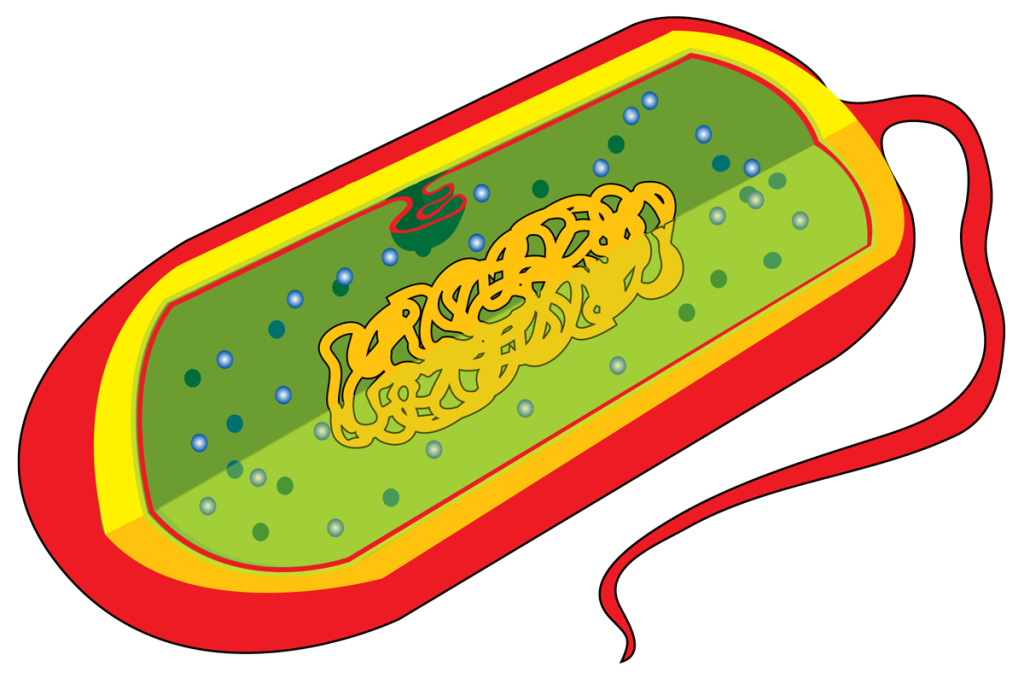 Degradation of life-sustaining
functions through inhibition
of trans-membrane transportproteins
Inactivation of
intracellular enzymes
Schädigung der bakteriellen DNA Bakterien
können sich nicht vermehren
Silver has several mechanisms of action
Silver ions bind to negatively charged areas of proteins. These proteins are essential for the life-sustaining functions of the cells. By inactivating these life-sustaining functions, the metabolism breaks down and the bacterial cells die.